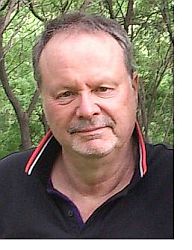 Counselling in Longford
Counselling changes lives!
Welcome to my website. Sometimes, it can be very useful to talk to a trained and experienced counsellor. Here in Longford, I provide
professional
counselling
. Whether you
are an individual or a couple, counselling provides a safe, calm place, where you can talk about your problems, and where you will feel listened to and understood. If you are a couple, each person will have a chance to talk without interruption.
Most couples come to see me because of arguing, recovery from an affair, or pre-marital counselling. Individual clients (including school age teenagers) come to see me for a variety of reasons, including anxiety, depression, lack of meaning in life, recovery from relationship breakups, adjustment to major life changes - indeed, anything which is causing distress. Whether you come as a couple or as an individual, I aim to help you achieve resolution and clarity, and to begin to experience a feeling of balance, and peace of mind.
I am trained and qualified in both
couple counselling,
and counselling
individuals.
If you need help, phone me now on 085 114 5649, for a quick consultation, to see if counselling is the right thing for you. I will be happy to talk through your questions and concerns, and I'll give you an honest opinion about whether I am the best counsellor to help you.
We can arrange your first appointment, and I will usually be able to see you within a couple of days. Don't wait - call and start feeling better today!