My Counselling Journey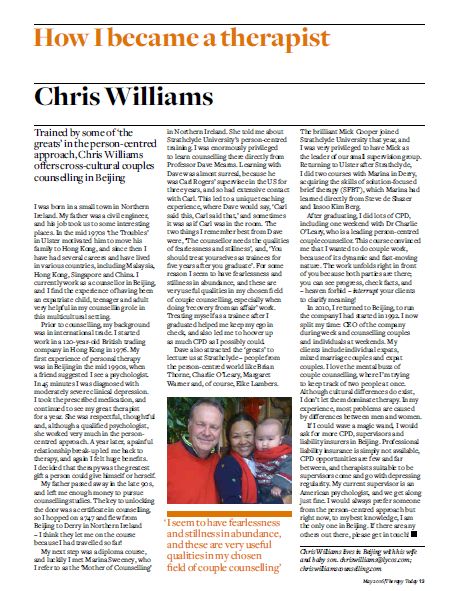 This is the story of my journey to becoming a counsellor. It was published in "Therapy Today", the professional journal of the British Association of Counsellors and Psychotherapists. (May 2016, Volume 27, Issue 4).
It was published while I was still living and working overseas. I am back home in Ireland now!
If you click on the thumbnail (above) it will open in a pdf file.
Or, you can view the original journal
here
. (Scroll to page 13)
If you want to talk to me about counselling, feel free to phone me on 085 114 5649, any day between 9:00AM and 9:00PM.