GDPR Data Privacy Statement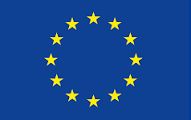 Counselling Privacy Statement:
Any personal data which you give me will be treated securely and confidentialy, in accordance both with Irish and European Data Protection legislation and with the BACP code of ethics for counsellors. It is necessary for me to collect and process your personal data in order for me to provide you with counselling. This notice sets out details of the information that I collect, how I process it and who I share it with. It also explains your rights under data protection law in relation to my processing of your data.
Who I Am:
I am Chris Williams, a counsellor working in private practice, in Longford, Ireland.
How I Collect Your Personal Data:
When you make contact with me, I will enter your phone number and your first name in my phone, together with a coded prefix indicating that you are a counselling client in Longford (so that I can answer the phone in a professional manner when you call me).
For your appointment in my diary, I only use your first name. If you are referred by a friend or family member or an EAP (employee assistance provider) then I will make a brief note of your presenting issue (IE, the thing that you are seeking help for).
I collect data from you in the course of providing you with individual counselling, or couple counselling. All information received about and from you will be used by me only in accordance with the purposes outlined in this notice.
The Purpose and Legal Basis for Collecting Your Data:
Counselling records are maintained for the purposes of aiding in the monitoring of your progress. Records are especially important when there are significant periods of time between counselling appointments, or when you seek services from another professional or service. Appropriate records can also help to protect both Client and Therapists. Precise record keeping can help provide clarity in the event of legal or ethical proceedings.
For the purposes of EAP services, counselling notes will be recorded electronically in the EAP's bespoke, secure systems. The EAP will have informed you of their GDPR policy during your first contact with them.
I store your information securely and retain counselling records for a period of seven years following termination of counselling in keeping with the BACP professional code of ethics, and the legal requirements of my insurance company. I will only ask for and keep information that is necessary and make every effort to keep it as accurate and up to-date as possible. I will gladly explain the need for any information I ask for, if you are not sure why it is needed.
Details of Third Parties with Whom Your Personal Data could be Shared:
The information you provide to me is confidential, however there are circumstances in which it may be necessary to share aspects of your data with third parties for the purposes outlined below.
Disclosure of Information to Other Health Care Professionals:
In the context of referral to other health care professionals, it may be necessary to give them relevant parts of information in order for them to provide you with the treatment and services you need. This information will only be given with your explicit consent, except when there is serious concern for your safety. Occasionally, it might be appropriate for me to liaise with other professionals involved in your care to ensure that an optimal care plan is in place for you. This will only be done with your consent.
Disclosures to Other Third Parties:
In the case of requests made by solicitors or other relevant third parties, I will only release information with your signed consent.
Disclosures Required or Permitted Under Law:
The information that you provide to me is confidential. In keeping with the BACP code of ethics, the information shared in our counselling relationship is treated in a strictly confidential manner and will not be divulged to others without your consent, except in the following exceptional circumstances:
• If there is a serious concern that there may be a threat to your safety or life or that of another.
• In the context of criminal behaviour and disclosures required by legal process.
Counsellors are legally obliged under the Children First Act 2015 to report child protection concerns and retrospective disclosures of abuse to Tusla Child and Family Agency, or An Garda Síochána. This is known as Mandatory Reporting. If you have concerns in relation to mandatory reporting, I can explain it more fully to you.
If it becomes necessary to breach confidentiality, every effort will be made to discuss this with you before that step is taken. Information to third parties is provided on a need to know basis and is done so with great sensitivity.
How Long I Keep Your Data:
In keeping with the data protection principles, I will only store your data for as long as is necessary. For the purposes described here I will store your data for a period of seven years following the termination of counselling.
Accessing Your Counselling Notes:
You have the right of access to all the personal information held about you by me. If you wish to see your counselling notes please discuss this with me, and I will review your notes with you. My notes are very brief, and only record information which helps the counselling process, or which helps support client or counsellor safety. If you wish to receive a copy of your records, let me know, and I will do this within thirty days or sooner, free of charge.
Cookies and internet stuff:
If you don't want cookies to be set on your browser, you can change this in your browser settings. I use a site called statcounter.com which provides me with anonymous information about who visits my site, and how long they stay on the site for. I can not identfy you from this data. I use this data to improve my site's web ranking - which helps clients to find me more easily.
If you have any more questions about data privacy and GDPR, please call me on 085 114 5649, any day between 9:00AM and 9:00PM.